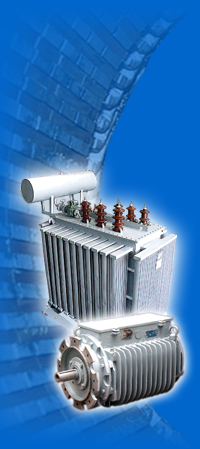 rewinding stators and rotors of a.c. motors
rewinding stators and rotors of c.c. motors
repair of electrical generators
manufacturing and rewinding of electrical transformers
mechanical repairs of parts of electrical motors, transformers, generators
core replacing of the stators or rotors
statical and dynamic balancing on the balancing machine or in situ
diagnostic and measurement of vibrations and bearing conditions
spare parts for electrical motors, generators and transformers
branching execution and electrical connections
S.C. Electro Service S.R.L. Bacau was established on November 1991 by three partners, as a small workshop providing winding services to the small and medium food companies from Bacau area.
Growing systematically, Electro Service S.R.L. has penetrated all the important sectors of the romanian industry, becoming a key player in the field of repairing electrical machines in Romania. The main important strong points of the Company are the fast reply to the client requirements, very good quality services, enthusiasm and innovative potential of employed personnel and partnership with institutes involved in research in the field.
S.C. Electro Service S.R.L. Bacau is active now in sectors as: energy providing, mining, cement production, machines and ship building, agriculture, food industry, wood processing, paper processing, petrochemical industry. Several years of activity serving elite players in the romanian industry have created know-how and experience, which is an important element for providing specialized repairing and rebuilding services for electrical machines made in Romania as well as elsewhere.